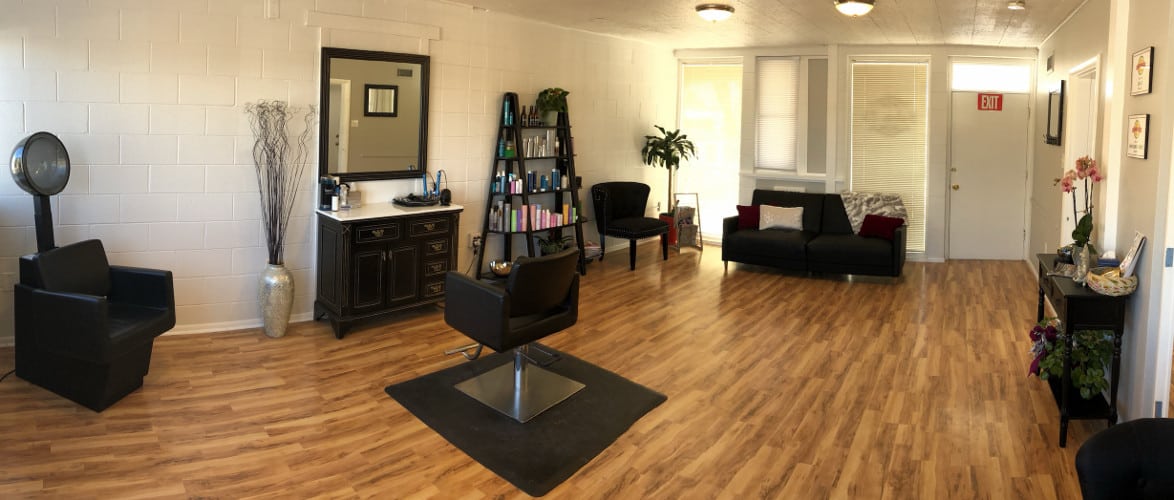 Jennifer Archuleta-Perez
Born in CA, raised in Santa Fe, Jennifer considers herself a native New Mexican. After high school she attended Johnson & Wales in Providence, Rhode Island, where she majored in business. She then got a job at a Santa Fe hair salon as a receptionist. She fell in love with the industry and went on to graduate from the Vogue College of Cosmetology. The next 12 years were spent developing a loyal following and honing her craft with numerous certifications from the best in the industry from Redken and Matrix to Painted Hair and Tigi.
Jennifer decided break out on her own and opened Salon 23 in January of 2018.
Jennifer has elevated the science of hair color to an unparalleled level. "There's a lot of science to it," says Jenn. "Knowing what boundaries that the hair can and can't do. And I'm honest. If I can't do it, or if your hair can't handle it, then I won't do it." Which makes sense: "My name's on their head." She was recently voted Albuquerque Journal North Readers' Choice named her Santa Fe's Best Hairdresser and Salon 23 as Best Salon!